About SoundThinking
SoundThinking, Inc. (Nasdaq: SSTI) is a leading public safety technology company that combines transformative solutions and strategic advisory services for law enforcement and civic leadership. We are trusted by more than 250 customers and 2,000 agencies to drive more efficient, effective, and equitable public safety outcomes, making communities healthier. Our SafetySmart™ platform includes ShotSpotter®, the leading acoustic gunshot detection system, CrimeTracer™, the foremost law enforcement search engine, CaseBuilder™, a one-stop investigation management system, and ResourceRouter™, software that directs patrol and community anti-violence resources to help maximize their impact. SoundThinking has been designated a Great Place to Work® Company.
>250
Customers and 2,000 agencies using SoundThinking's SafetySmart Platform
64%
Of Top 50 metro areas served
SoundThinking's SafetySmart Platform
99%
Retention rate for ShotSpotter (2020-2022)
1B+
Law enforcement records available in CrimeTracer™
"Earn the trust of law enforcement to help them provide equal protection for all and strengthen the police-community relationship, ultimately improving public safety."
The community is at the heart of our business. Helping law enforcement make communities safer is not just a job. We are passionate about how our products contribute to a safer world and that is ingrained in the culture of our company.
The company originally known as ShotSpotter was founded in 1996 while physicist Dr. Robert Showen, (or "Dr. Bob," as he is affectionately known), was working on determining the location of earthquake epicenters at the Stanford Research Institute in Menlo Park, California. One day, after hearing gunshots in a nearby neighborhood, Dr. Showen had the idea of applying the similar sound wave principles he was using for his earthquake research to detect and locate gunshots. He teamed with two engineers, Dr. Robert Calhoun and Jason Dunham, and the company was born.
The company was founded as a mission-based organization focused on improving community safety and attracted those who came from public service or wished to join the cause.
Over the next 15 years, the team was able to raise money, develop the technology and deploy the system in about 20 cities. In 2010, the company hired its current CEO, Ralph Clark.
Ralph Clark saw great potential in the system and made several key changes that ultimately accelerated adoption. First, the system would be sold as a subscription rather than a capital hardware purchase to significantly bring down the cost. Second, he brought the critical role of independent human reviewers of potential gunshots in-house by establishing a centralized Incident Review Center (IRC), a process which was previously done by the police departments themselves. This enabled a more systemized approach with specialized training and tools as well as performance metrics for greater quality and speed. Finally, he created a customer success group to ensure customers would realize the full value of their purchase and get the best outcomes. This team provides strategic guidance based on best practices from other agencies around the country.
From 2010 to 2019, the company significantly improved the accuracy of the system, went public, and reached the 100-customer milestone.
Since that time, the gunshot detection service has consistently achieved an NPS (Net Promoter Score) score of over +55 putting it in a distinguished group of companies nationally that are recognized for customer loyalty and satisfaction, and the product now serves over 150 cities.
In 2020 the company began work on its Data for Good program to broaden its impact beyond law enforcement.
The initiative enables non-law enforcement entities to better deliver community-focused solutions including social services and economic assistance to help cities address the root causes of violence.
Over the last few years, the company has acquired and developed several additional solutions that go far beyond gunshot detection.
In 2023 the company announced a corporate rebranding from ShotSpotter to SoundThinking to reflect its broader mission and launched the innovative SafetySmart Platform to help both law enforcement and civic leadership achieve better public safety outcomes.

Questions? Check out our rebrand FAQ to learn more.
President and Chief Executive Officer
MD TechnoLogic & EVP Investigative Solutions
SVP, Products and Technology
SVP, Products and Corporate Development
Ralph A. Clark
President and Chief Executive Officer
Alan R. Stewart
Chief Financial Officer
Nasim Golzadeh
MD TechnoLogic & EVP Investigative Solutions
Paul Ames
SVP, Products and Technology
Gary T. Bunyard
SVP, Sales
Tom Chittum
SVP, Forensic Services
Larry S. Jackson
SVP, Customer Success
Sam Klepper
SVP, Products and Corporate Development
Gregg Makuch
SVP, Marketing
Anne Mueller
SVP, Human Resources
Ralph A. Clark
Chief Executive Officer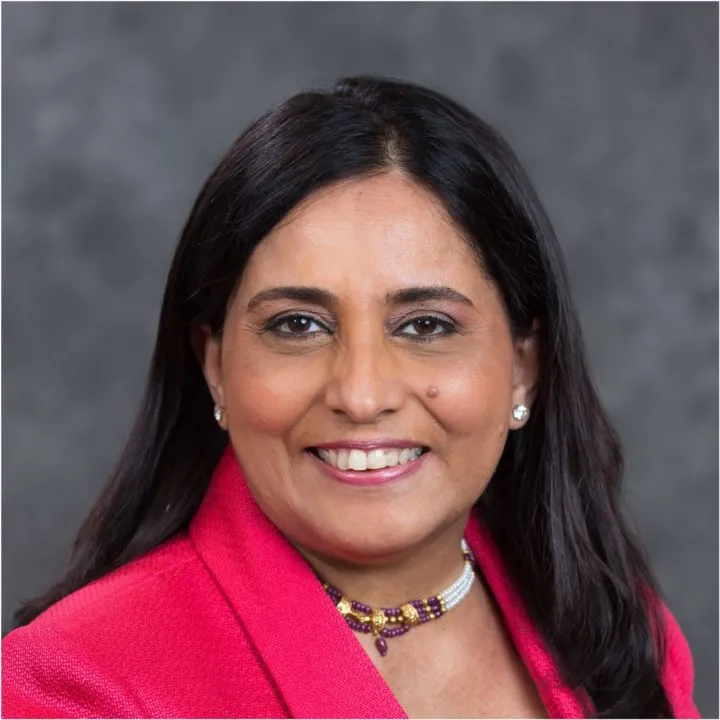 You can make the world a safer place. We do every day.
Find your place at SoundThinking — browse job postings on our Careers page.
Best Gunshot Detection System
AST Homeland Security Award
National Organization of Black Law Enforcement Executives
Entrepreneur of the Year – Northern California
Environmental Impact and SoundThinking Labs
We want to be a force for good in the world. The company has created a new unit called SoundThinking Labs that supports innovative uses of its gunshot detection technology to help protect wildlife and the environment. See SoundThinking Labs details here.
SoundThinking donates its technology and time to combat rhino poaching.
We released our 2022 Environmental, Social, and Governance (ESG) Report.
Blast fishing threatens a majority of tropical reefs and the food supply of a billion people. Fish blasters bomb above reef areas rather than use traditional methods of netting or spearing.  By bombing over the reefs they destroy the reefs and hence the homes of the fish, which takes years to recover.
SoundThinking researchers have been working with the international environmental coalition Stop Fish Bombing (www.sfbusa.org) to develop blast location capability to enable marine law enforcement to intercept the illegal blasters. In coordination with legal and social reforms, timely reporting of blast locations to law enforcement can help prevent blast fishing.
Find Out How the SafetySmart Platform Can Protect Your Community